Don't rely on wallet UX
Don't rely on wallet UX
This guide is written based on a Devcon 5 talk. Check out the demo to see our advice in action.
Devcon demo
When we say not to rely on wallet UX, that doesn't mean we think wallet UX is bad. But at the moment wallets have to build their interfaces for lots of different potential use-cases. So they refer to things quite generally. This works for them, but for a user this simply places more cognitive load on them while they're trying to achieve their task.
You need to make the most of your opportunity to explain what's going in the context of what your user is doing. And that's why you can't rely on the wallet to give your user the full picture.
Use specific language
A wallet will speak in terms of a transaction, using very generic terms. When you can
Refer to the task at hand – it feel more natural and understandable.
Sending your ticket...
Vote cast
Cryptokitty failed to send
Generic terms used by wallets won't help with task comprehension.
Processing transaction...
Transaction confirmed
Transaction failed
If an error were to occur like not having enough ETH for transaction fees you can provide a more relevant and helpful explanation than the wallet can. You can explain the need for fees, how to top-up ETH and give the user an opportunity to try again with the context of the task they're trying to achieve.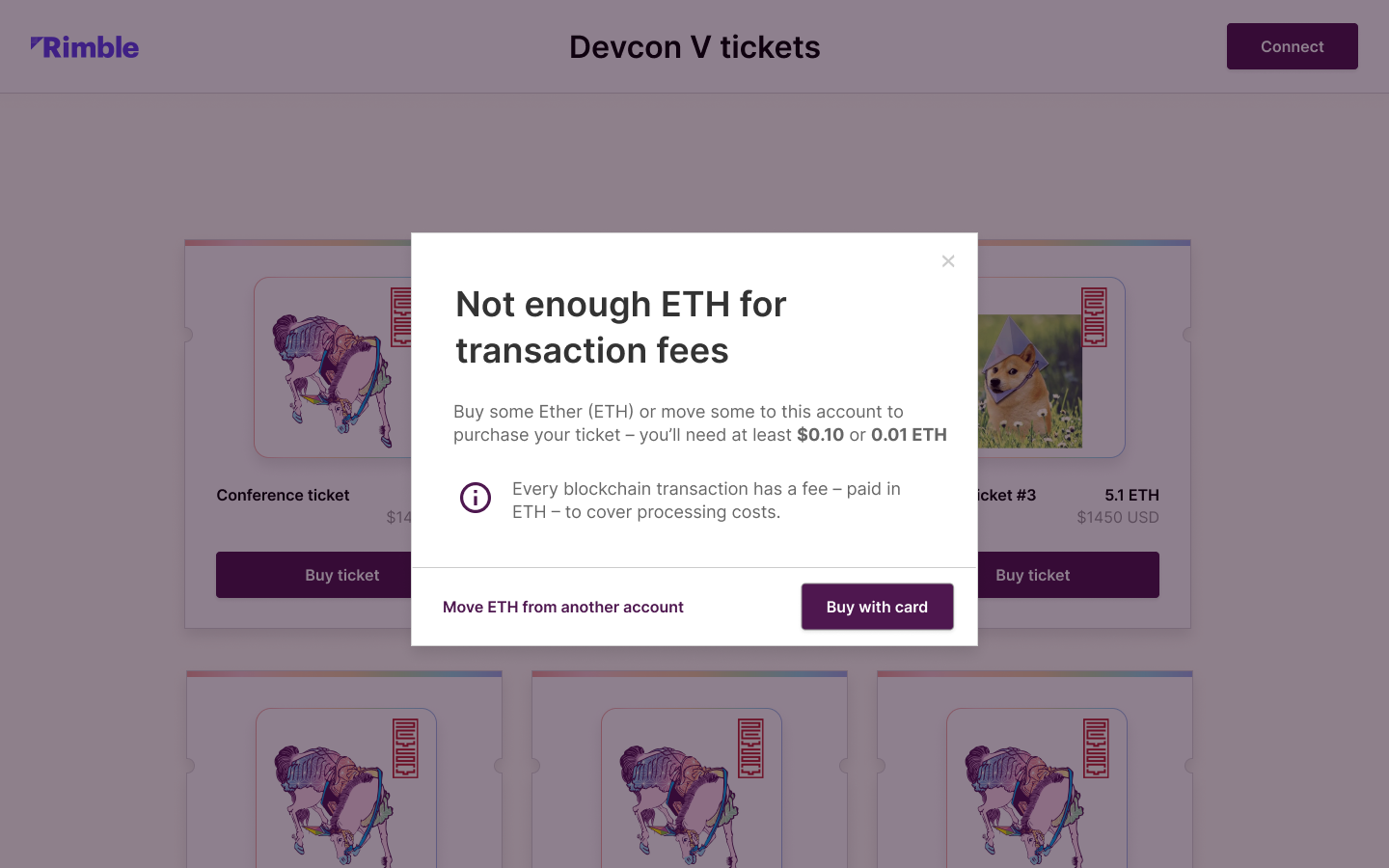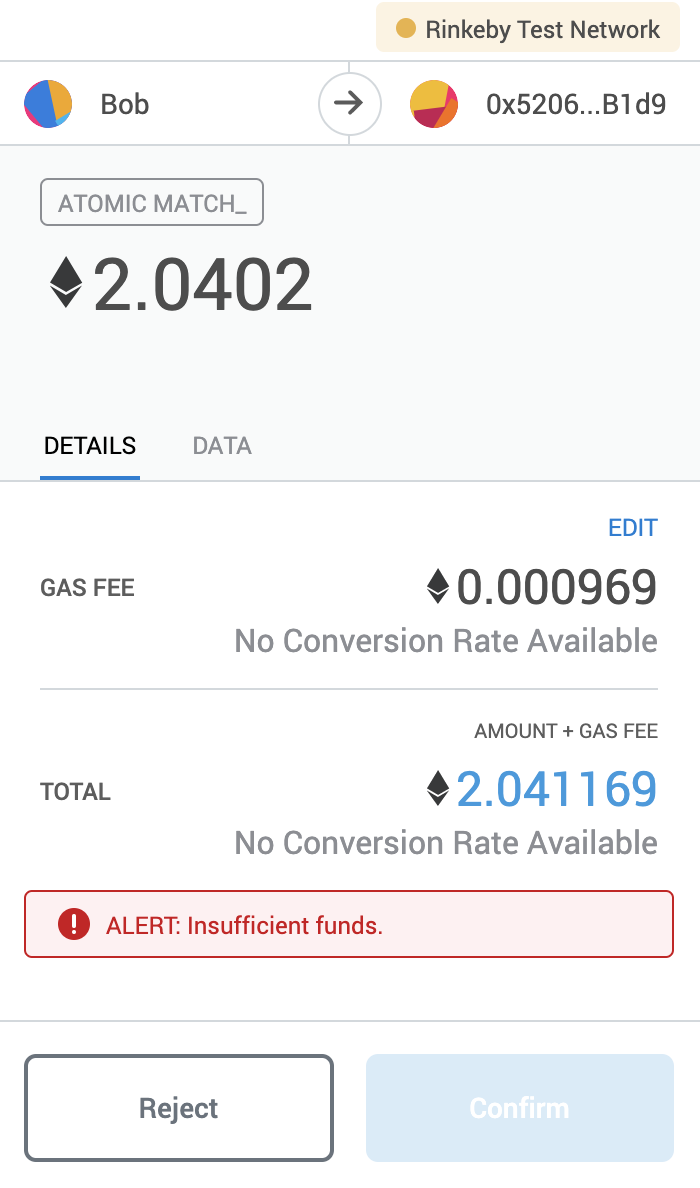 Compare the wallet and the dApp example. See how more helpful it is to the user when you can offer more of an explanation.
When you buy something from a Web2 product it's the product that guides you throughout, alerts you to errors and keeps you updated on progress – not your bank.
Task-oriented language is one of the easiest ways to put your users at ease throughout this process. Think about what the user thinks they're doing and phrase communication around that rather than what is technically happening.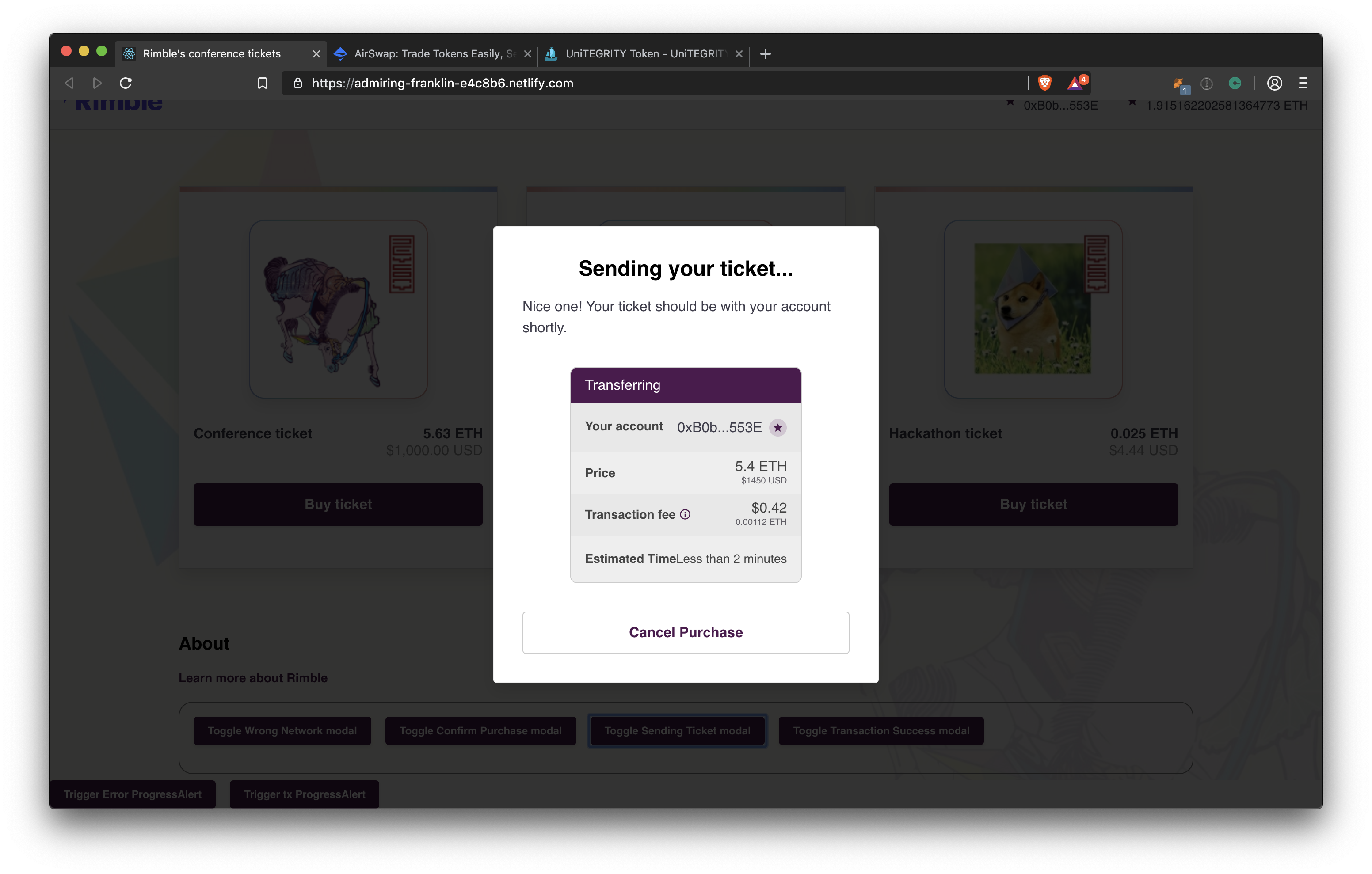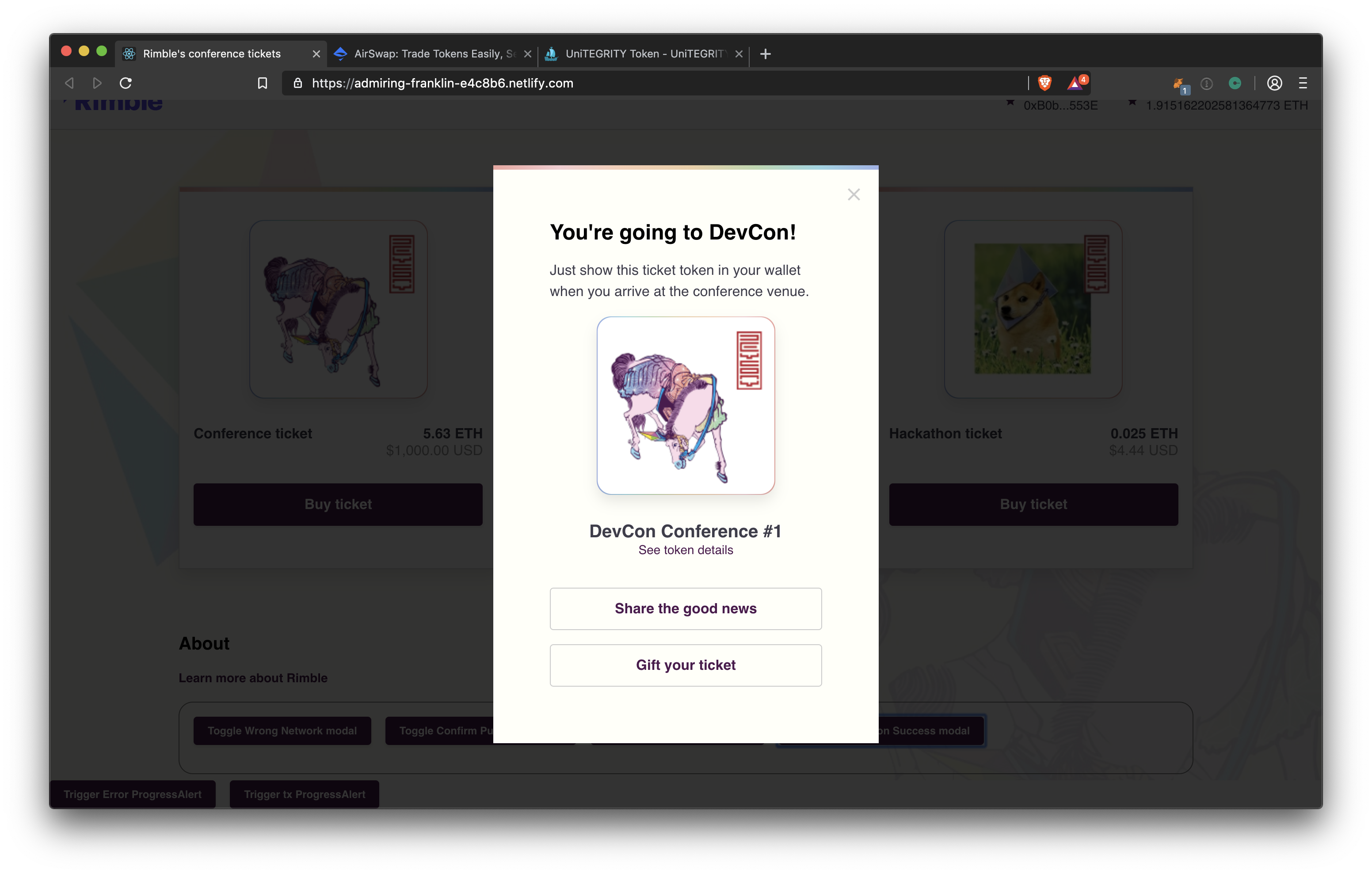 Our demo refers what's happening in the user's mind: a ticket being sent, rather than a transaction.