Not enough ETH modal
Not enough ETH modal
A not enough ETH modal should let the user know how to update their balance and why in order for them to continue successfully with their transaction. It should be triggered by checking the user's balance once they go to transact.
Buy some Ether (ETH) or move some to this account to purchase your ticket. You'll need at least 0.001 ETH ($0.10).

Every blockchain transaction has a fee to cover the network's processing costs.
---
Template anatomy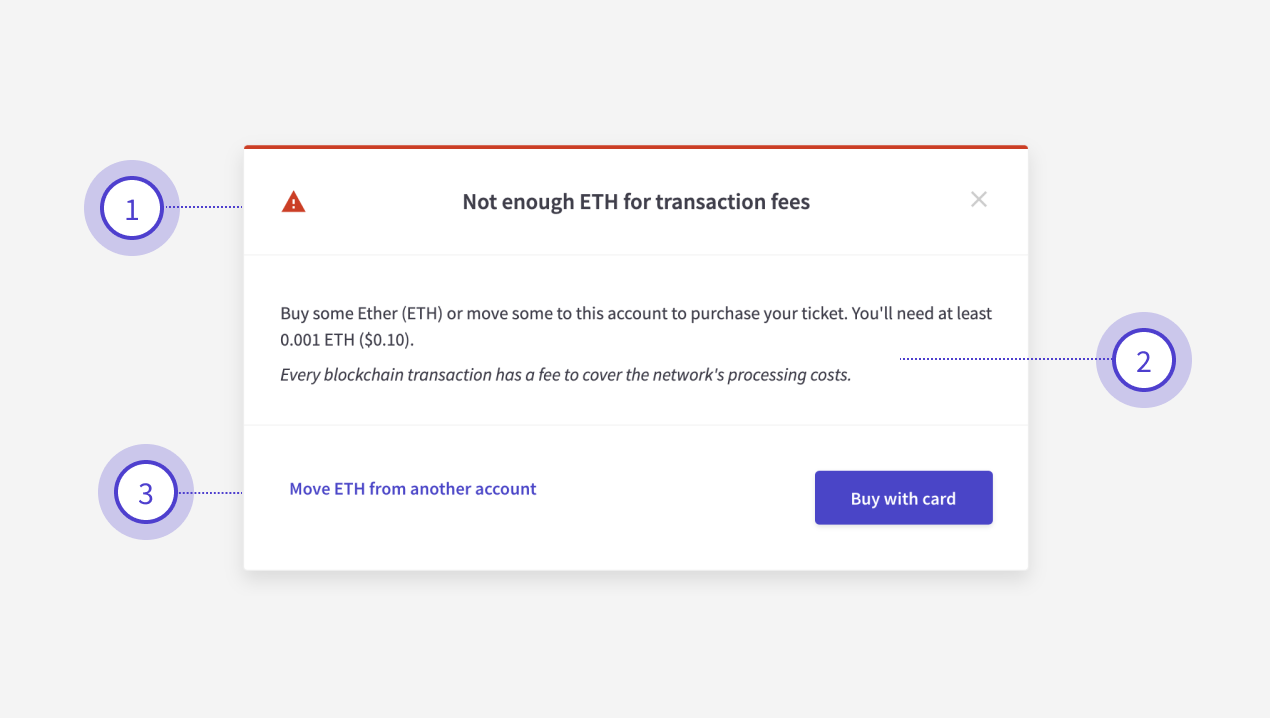 1. Title
Clearly explains the problem to the user when trying to transact.
2. Body
Explains that the user should add funds to their account if they want to continue.
3. CTAs
These represent the two paths a user can take in order to proceed with their transaction."Buy with card" should be used if you're integrated with a fiat on-ramp like
Moonpay
or
Wyre
– we believe this to be the best UX. Alternatively link to your preferred exchange.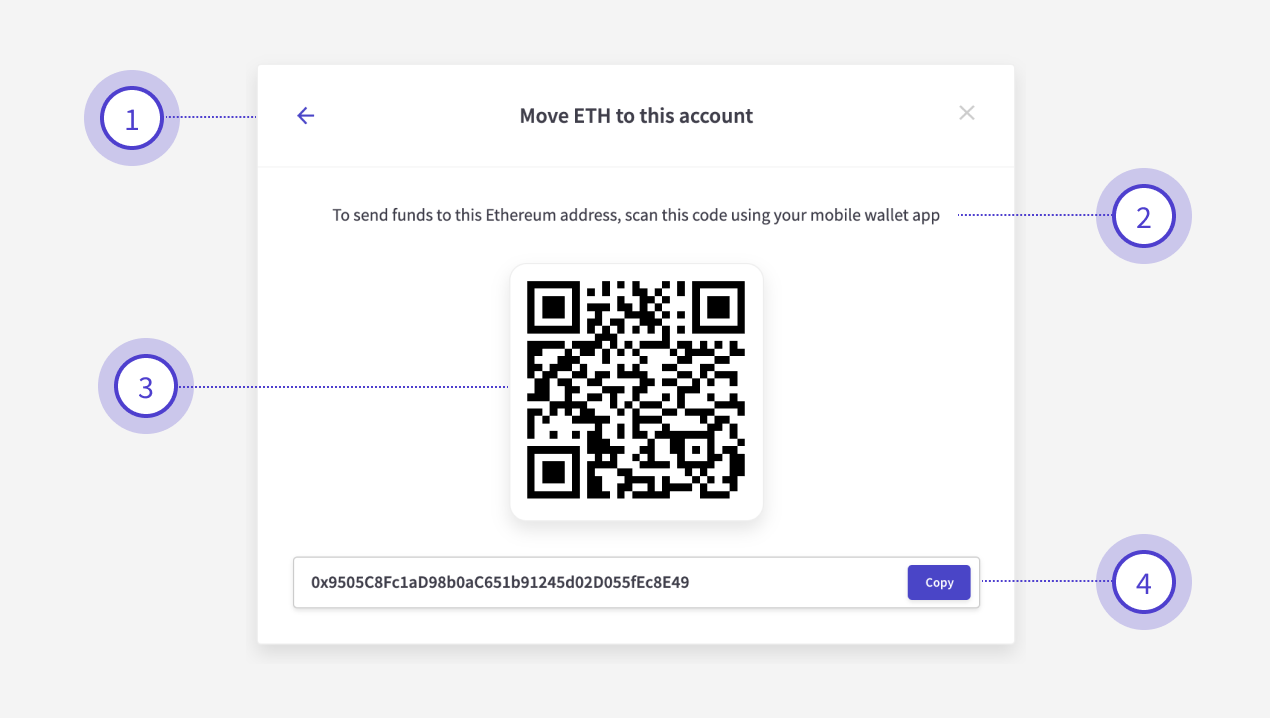 1. Title
Reiterates the task at hand.
2. Body copy
Explains how to use the below QR code.
3. QR code
Gives experienced users a simple way to top-up via scanning and sending using a mobile wallet.
4. ETH address
Provides a way for a user to copy/paste their Ethereum address in order to top up their Ethereum account.
---
Navigate the guide